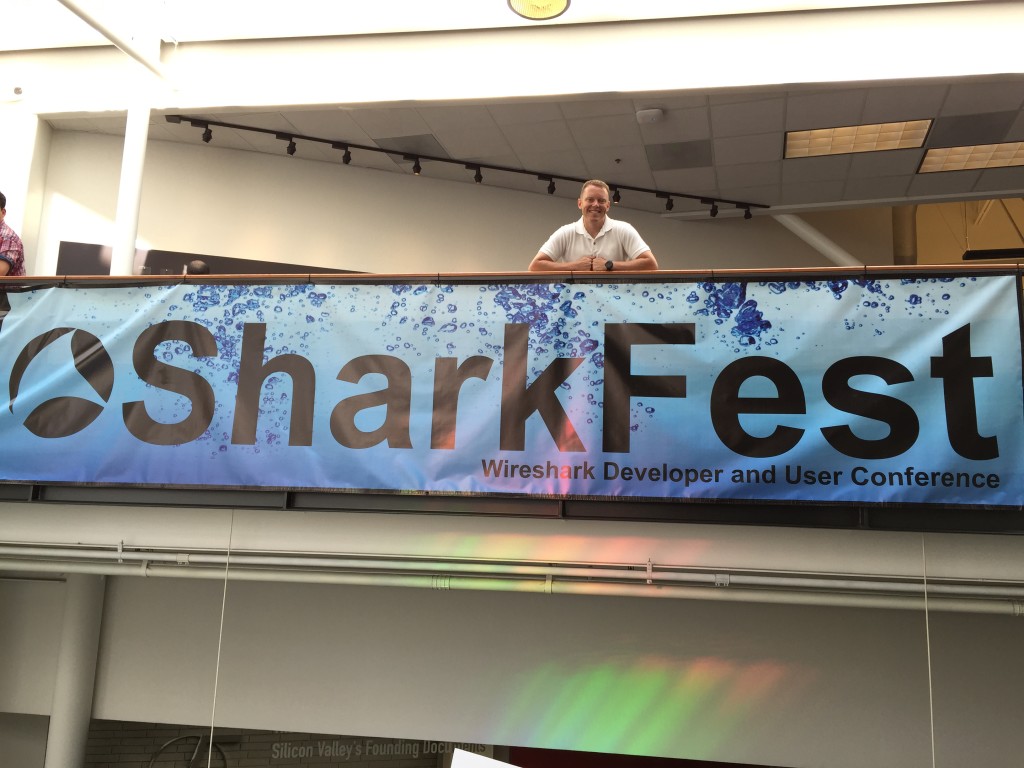 My second SharkFest has come to a close, and it was, unsurprisingly, another great experience.  This year, the conference was held at the Computer History Museum, which not only added to the "nerd ambiance", but was also just a really nice facility.
They added a new feature to the conference this year called "the reef", where you can drop in and be assisted by a presenter or other Wireshark rockstar.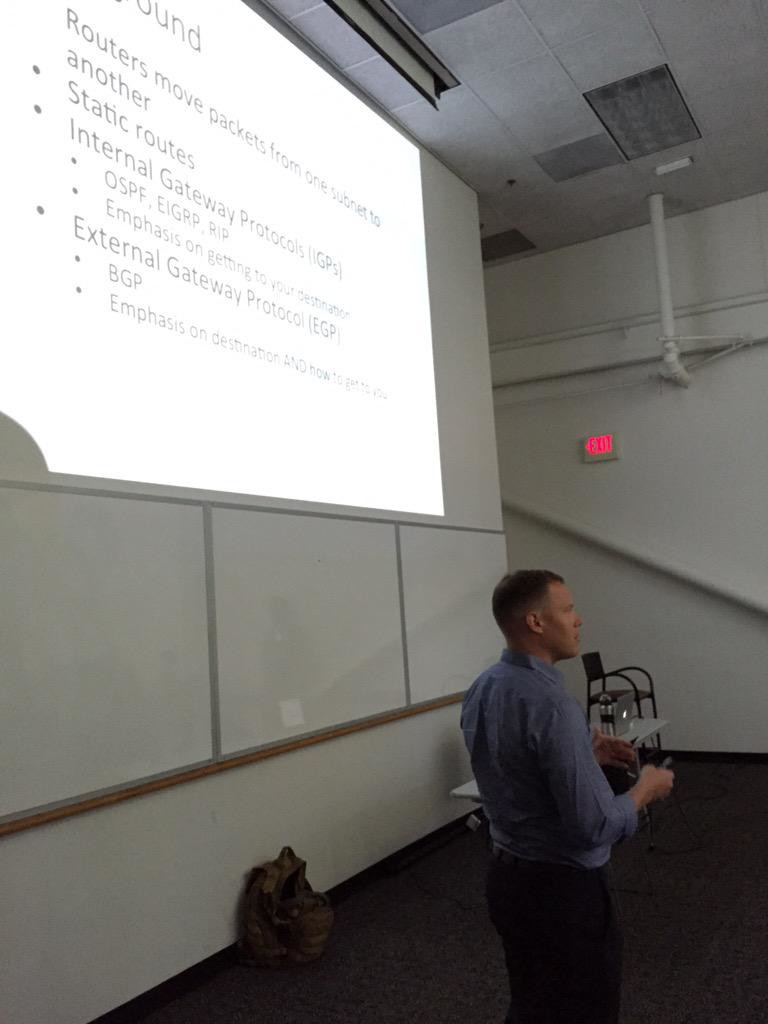 This was my first time presenting at SharkFest, and first time presenting at any IT conference.  Going into it, I wasn't sure how the "feel" would change from my usual audience, which is normally comprised of Marines who are required to listen to me, rather than civilians who have paid to hear what I have to say.
There was the normal amount of stress surrounding putting together material, and then second guessing how technical to go with the material, but after about 5 minutes into the presentation, it was just a really fun time.  The audience was interactive and had a really fun feel (which is not the normal nature for a routing protocol chat).  I wasn't sure if anyone was even going to show because my general feel was that SharkFest is predominantly security and application folks, but it turned out there were quite a few network administrators and people who just wanted to hear about routing protocols.  By the time I started the presentation, all the seats were filled and it was standing room only.  A couple of people came in, saw the crowd, and decided to go another less packed session.
The good folks on staff took an audio recording and I recorded my screen using camtasia, so the presentation is available for you on youtube here.  If you, understandably, just want to hear the part about urinal cakes, it is at 1:08.45.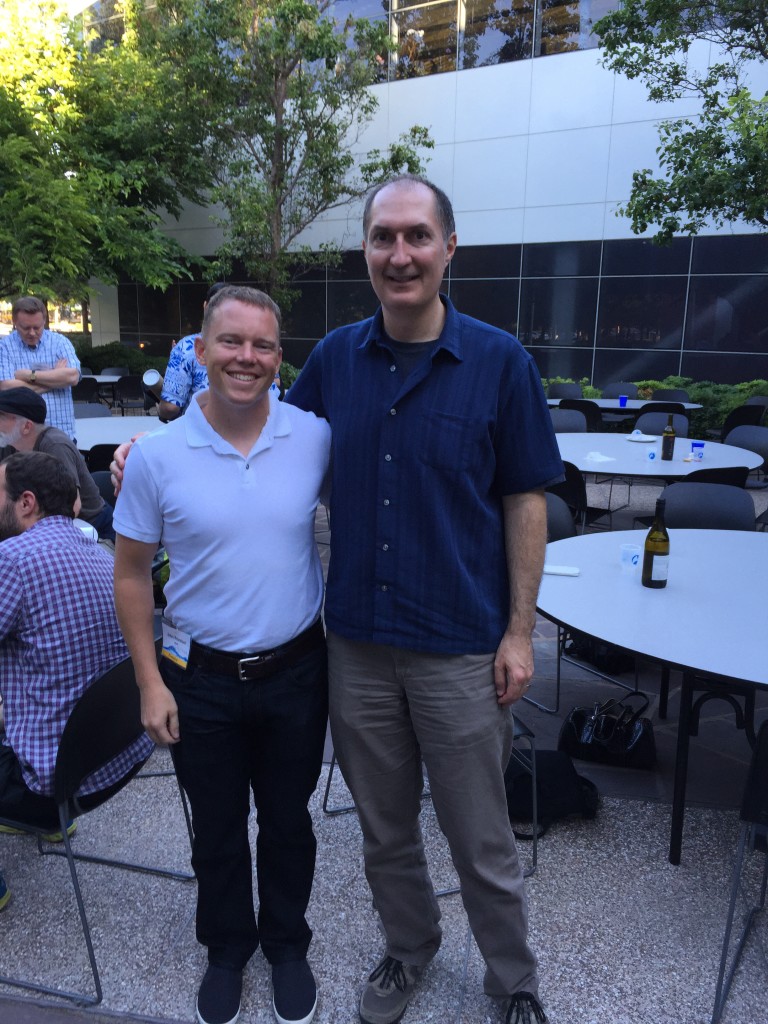 The thing that really sets SharkFest apart from other conferences and gatherings is the close-knit feel and the accessibility of everyone.  As an attendee last year, I loved how I could strike up a conversation with anyone at the conference. The presenters and developers are not segregated from the general population.  The picture above is with Gerald Combs, the creator of Wireshark.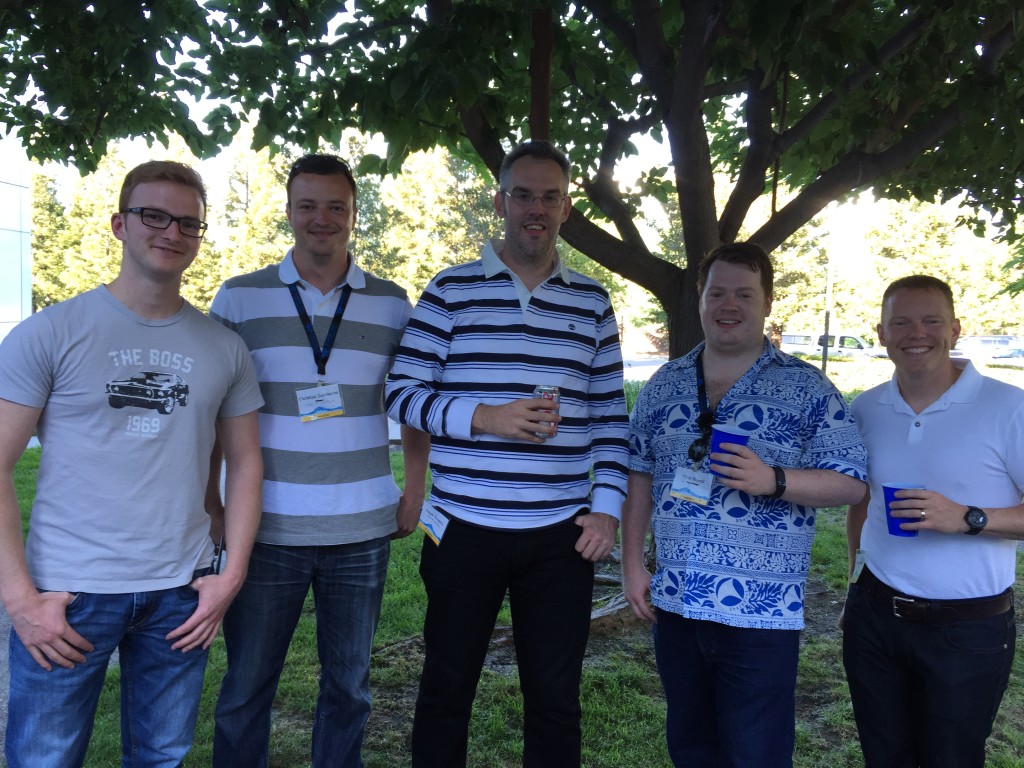 There was a very nice blend of familiar faces from last year, and new people to meet and learn from.  The sessions were valuable, and I definitely learned a lot, but the most valuable part for me occurred between sessions or after the scheduled events.  That's where you can debate the finer points of whether IPv6 is actually solving the problem, or just creating a bunch of new ones; or run to ground my latest theories of why TCP doesn't really like me that much (when using SATCOM).  (I want to make some witty joke about camera distortion in the above picture, but I am really just THAT short.)
The ultimate sign of a good conference, or any learning endeavor, is that you leave the experience enthusiastic about learning more and sharing the knowledge. I already bought an in-depth TCP book to read on the flight home. I'm really excited to dive deeper into some of the material I was introduced to, and come up with another idea to hopefully present next year.